The STEM Scholars program supports students in the pursuit of post-secondary education and careers in science, technology, engineering, and math (STEM). In this program, students participate in hands-on activities emphasizing engineering and energy efficiency.
After School Program
During the free after-school program, students collaborate with others from more than 20 Chicago public high schools tackling challenging and engaging activities covering topics including engineering, architecture, environmental sustainability, chemistry, coding, and energy systems. Each session challenges a student's critical thinking skills, explores new topics and careers, and opens a world of possibilities. Visiting professionals expand on the activities and lessons learned and help students relate studies they pursue, culminating in a tangible career. A subset of after-school participants are then offered a paid summer internship.
Summer Internship
A subset of the after-school STEM Scholars participate in a paid summer internship at the Energy Resources Center of the University of Illinois at Chicago. During the internship, students learn autonomy and innovation while also developing skills in teamwork, building a professional demeanor, and fulfilling tasks and expectations. Our mission is to help students pursue STEM careers, connect with mentors and energy engineers, visit laboratories at UIC, and speak with professors and graduate students. Over the summer, interns continue to learn about environmental injustice and equity by working at a Chicago community garden to help support community greenspaces. Interns also learn and practice energy advocacy through energy community actions events presenting about energy efficiency to help their communities become more energy literate and save on utility bills.
You can find what you love in STEM through experience and practice.
I am so grateful to have experienced this program. I learned a lot about the professional world and myself during this program. I feel much better prepared for the professional world and for my college career now having gone through this program. Thank you for all your guidance and kind words.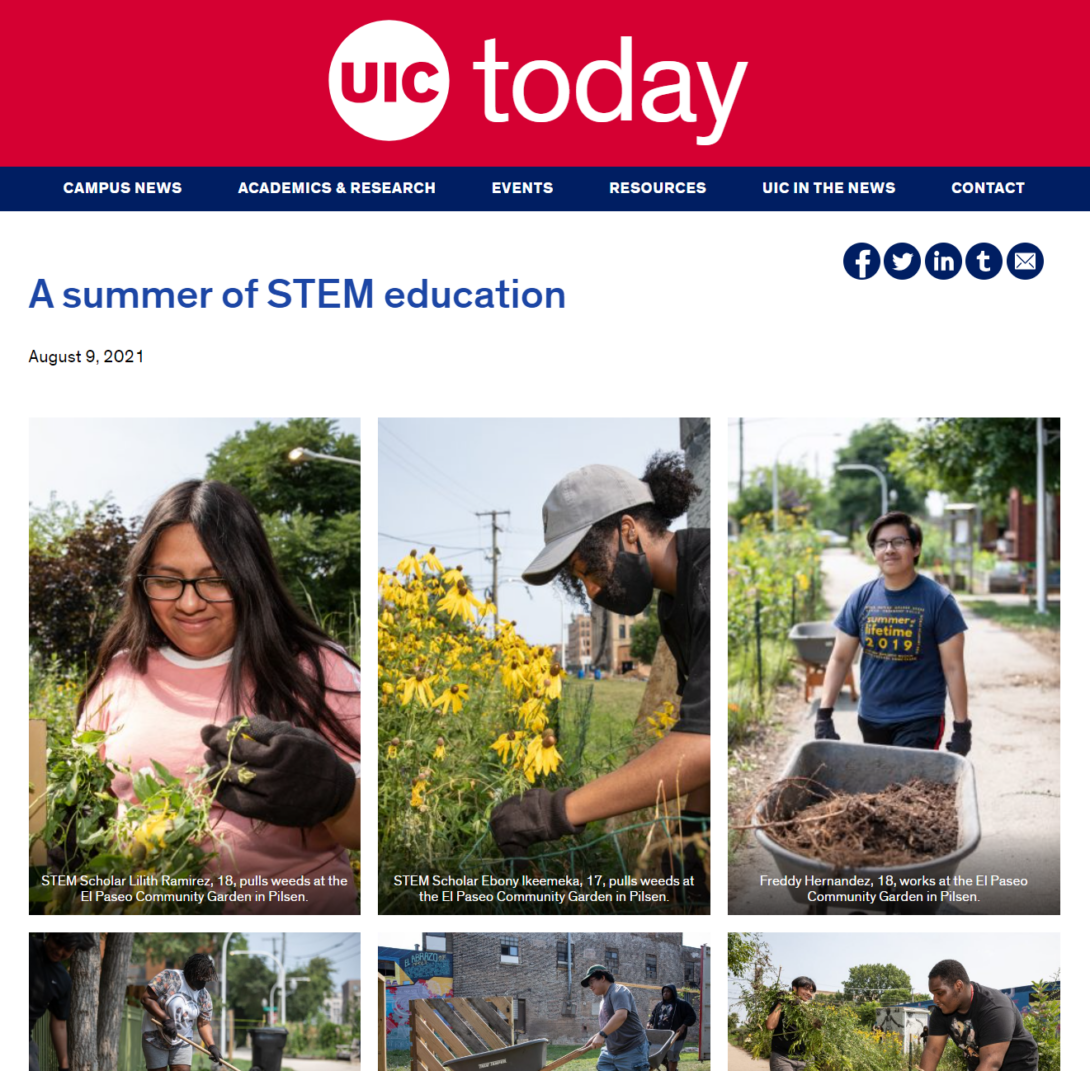 This is where you can discover the online presence of the STEM Scholars!